HNLKendama - "Breadcrumb Junglegym" Album
$

10.00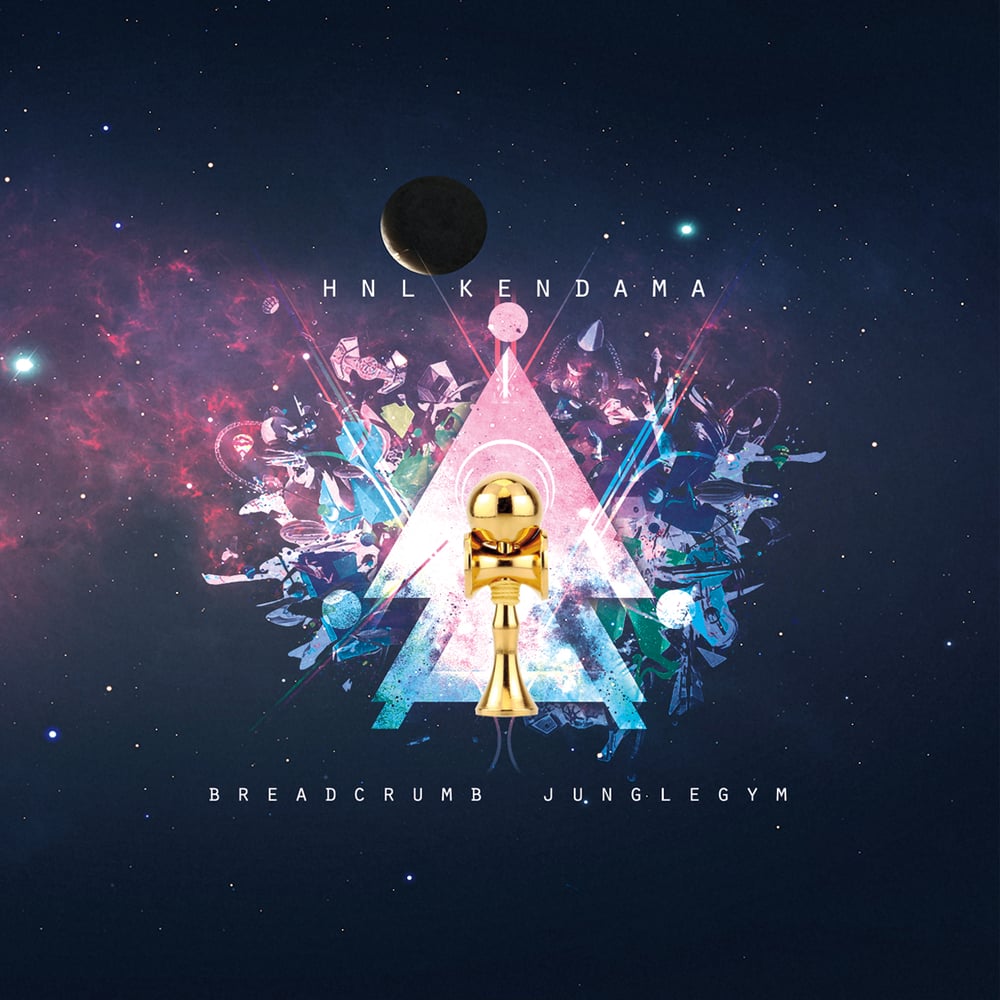 A music collective inspired by the kendama culture, bringing an eclectic sound of different styles, from a raw style of the 90's Hip Hop, golden era sound, Electro funk grooves, to classically orchestrated waves of original melodies with fresh cuts. Breadcrumb Junglegym is inspired to bring a diverse soundtrack of creative flow to the new style of kendama play. In a world of adulthood and seriousness, adorn and regard your inner child. Imagine the BBoy in the circle, an MC with a quill, A DJ with fresh technique, an artist with canvas skills; creating their character, a soul of expression, with a void of urban talent to fulfill. The uncanny resemblance of both rhythm, rhyme and kendama has been the main drive to how we see the world. How it relates to finding your own rhythm and creating the course of dance and step, balance and sway, kendama play is no different than any other form of phrasing your unheard voice, the body language, your choice.
In creation, we focus to inspire not only the kendama community, but to also give recognition to the those who help build and embrace the passion in the artistry of the underground, unheard, and the modern-day lifestyle of kendama. Teach, learn and share the kendama love to the world, and watch the power of progress unfold over time.
Without a place to play, what would you do all day? A range of expression in every way. In a constant, ever-changing generation of development and growth, always strive for new goals. Make your own path, and stay hungry. We chose the kendama lifestyle, and made some classic tunes while you were away.
Digital Downloads available through iTunes here:
https://itunes.apple.com/us/album/breadcrumb-junglegym-ep/id1016931061
Preview of "Moshikame Swag"
Format: Full Compact Disc 6 Track EP
Producer : Kalani Pokipala
Lyrics : Werdupstu a.k.a. Basecup Heavy a.k.a. Cold Chops
Additional Lyrics : Shing02, SupSteffan
Additional Keys : Luly Tunez
Cuts : DJ Packo
Engineering : Ees a.k.a. Educated Guess
Graphics : Spel Killz
Mastering : Andrew Lozano for Freqy Music Group
Skratchmore 2015
Share